WEIGHT LOSS    HORMONES    DAILY SUPPORT    ADRENAL SUPPORT
Constantly battling bloat after you eat
So fatigued you can barely get through the day
Waking up in the middle of the night 
Can't fit into your normal clothes 
Hair and skin changes that are unexplained
I KNOW HOW YOU FEEL, AND I AM HERE TO HELP
MARCELLE PICK, OB/GYN, NP, WORLD-CLASS WOMEN'S HEALTH/WEIGHT LOSS EXPERT AND FOUNDER OF WOMEN TO WOMEN
LOSE WEIGHT AND FIX YOUR HORMONES JUST LIKE THESE WOMEN
Introducing the Drop20 Now™ Method formulated by Marcelle Pick, OB/GYN, NP, IFMCP
Drop20 Now™ is a program exclusively designed to help women lose weight and rebalance their hormones without any tricks, gimmicks or SHOTS.
Proprietary Homeopathic Formula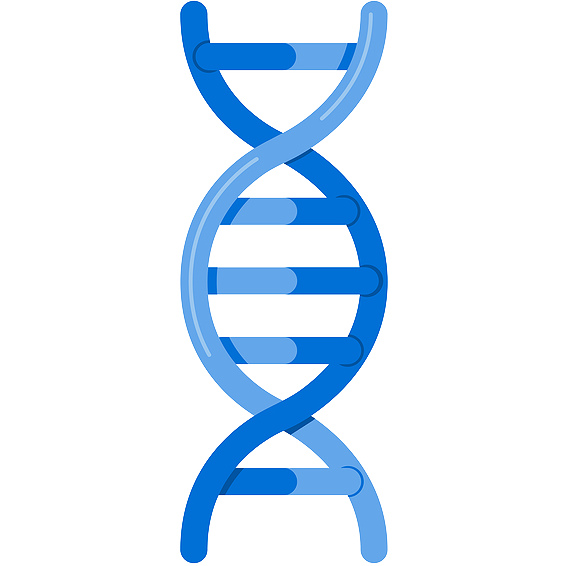 Marcelle's proprietary formula combines ancient homeopathic solutions and genetic testing to help you support your appetite and regain your energy with ease.
LEARN MORE ABOUT DROP20 NOW™
Check out Marcelle's Results
I Started At A Size 16 Weighing 181.6 Pounds In June.

As of today, August 14, 2023, I weigh 142 pounds. I'm down 39.6 pounds. I have had arthritis since having a hysterectomy at 24 and it used to bother me terribly. Since this program I haven't had any issues with the pain from arthritis. If you know you have the determination and focus, join us in this healthy living journey. Thank you so much, Marcelle, for changing my life.
I Began The Program On May 30, 2021, Weighing 162 Pounds.

I had been continually gaining a few pounds every year for the last few years, no matter how little I ate or how much I exercised. I wasn't a fan of drinking shakes with fake ingredients or lots of caffeine, so I thought I would give Drop20 a try. I liked the fact that I was going to be eating real whole foods and retraining my body to know what foods actually work to help me maintain my health and weight loss. One of the many other deciding factors was all of the extra support there was throughout the program. It really helped knowing there were others having the same experiences as me, especially when no one in my immediate household had changed their eating habits. Fast forward 61 days and I reached my goal weight!! Almost a month later and I have not only maintained, but lost an additional 3 pounds. I do not feel deprived. I feel healthy and educated about my body. It is one of the best decisions I have ever made for my health. Now to get back to exercising!
I Was At My Lowest When I Found The Drop20 Program.

After a call with Marcelle, all I had left to give was a full commitment that I was going to give this last shot a try. All I could think was "please help me." I didn't believe it would work and most certainly that I would be able to do it. But when I got started with the plan and the homeopathic drops my whole world started to shift. I was no longer hungry and no longer had a desire to eat (or use food to soothe me). That was only the beginning. As I progressed through the online course work and homework assignments I began to learn so much about myself and why I ended up, at 44 years old, so overweight. I felt a new peace and calm. I felt like I may actually be able to be successful with this program and my weight loss. It was all so simple to follow! You take the drops, you eat the food you're told, and use the recipes given to you. Finally, the weekly coaching and meetings on zoom only furthered my feelings of being supported throughout my journey… I am not the same person who started this program. Not only did I get my life back, but I was gifted a much better and brighter one for myself in the present and future. I lost about 42 pounds in 12 weeks but gained so much more; a life free from the weight food had in my life. I couldn't be more grateful for this program and would travel the world to share this program with those of you still suffering like I was! You will see the changes in your body, and in your heart and soul. You won't look at yourself the same way again. Literally. Oh, and there is no way around it…you WILL lose the weight!!!
Marcelle Pick, OB/GYN, NP, is passionate about transforming the way women experience healthcare through an integrative approach. She co-founded the world renowned Women to Women Clinic in 1983 with the vision to not only treat illness, but also help support her patients.
40 Year Practitioner

Amazon Best Selling Author

Faculty Educator for the Institute of Functional Medicine

Medical Advisor to Healthy Living Magazine, Advisor to the Hoffman Institute and Advisor for KnoWEwell.
Women all over the U.S. are following the Drop20 Now™ Method and getting their life back!
Carrie, 43
"Your weight loss program has changed my life. I lost 45 total pounds and have maintained my weight with what I learned about my body and diet type. I exercise on a daily basis and feel great! It was more of an organized life style change that my brain understood! I did the program at 42-43 years old. I always heard it was impossible to lose weight after 40 and I looked better at 43 than I did at 40!"
In The Summer Of 2020, I Made A Decision That I Had 'Had Enough'.

My blood pressure was the highest it had ever been. I don't take medications and didn't want to start. I was watching so many people put on the 'COVID 20' or 30 or more and also didn't want to do that. Someone told me about this program and I had also been hearing Marcelle's ads on the radio – as if she were talking directly to me!

I started out at 5' 1", 183 pounds. In 12 weeks I took off 35 pounds and 20.75 inches (with the biggest loss around my waist). I've been on maintenance for 8 weeks and I'm down a total of 43 pounds.  I went from a size 18 jeans to a size 12 and they're a little to baggy!  I have less than 10 pounds left to take off to be at a healthy BMI for my size and I have no doubts that I'll reach that goals and maintain it for the rest of my life.

The first week of the program was tough but with Marcelle's support along with my coach I made it through and then beyond. The program was relatively easy and I didn't have to think a lot about what to eat. I made every day a little different than the day before. I had been doing a KETO program for 3 years and not being successful (although I loved every bite of every fatty food I ate!). Turns out my genes prefer a low fat diet.

Most days I'm very satisfied on maintenance eating low fat. Over the holidays and on other family celebrations I've allowed myself to eat what I want without guilt and get right back on the program the next day.

This program works! The homeopathic drops are amazing and they work. I had no cravings and no hunger during those 12 weeks. I loved meeting with my coach each week to talk about my wins but more than that I loved the weekly Zoom calls where I would see other women transforming week after week before my eyes. Their wins were my wins.  We learned from each other's challenges. I took a few weeks off from the Monday night calls when I started maintenance. When I returned it was so exciting to see how far everyone had come and the hope and possibility in the eyes of the newcomers.  The Facebook page has also been a helpful platform for sharing wins and challenges.

The icing on the cake was treating myself to a couple of visits with a few sessions with Julie Cunningham for my color analysis and style analysis. I've thrown away just about every piece of black clothing I own and have replaced them with brighter colors!

I have recommended this program to others and so far one family member has completed the program and is 30 pounds lighter while a friend is just embarking on this journey. As I said, the program words. I was ready and I truly have been transformed!
I would like to begin first by thanking Marcelle and the Weight Loss Support Team for all your hard work and dedication in helping us succeed.

I would like to begin first by thanking Marcelle and the Weight Loss Support Team for all your hard work and dedication in helping us succeed. I also wanted to share a story that I hope will help to confirm for each one of you on this journey that you have made the right choice.

A year ago, this past July I sat in my Primary Care Physicians office having gone through the standard questions you would expect at your annual wellness checkup. Except I wasn't feeling well at all. There was nothing specific that I could point my finger at and say, "There, this seems to be my problem." I just felt exhausted ALL the time. I was forty pounds overweight and desperate. I decided to ask my Primary if she could offer me any method to help me lose the weight. I explained that since turning sixty none of my old tried and true methods worked anymore. It didn't seem to matter what I tried, intermittent fasting, HCG, increasing my exercise to seven days a week. My body had somehow become wise to all my tricks, and it wasn't buying what I was selling. My doctor, after listening patiently, looked at me and said, "As it happens, I do have something to offer you that has been shown to be quite effective. There are two drugs I'd like to tell you about, Ozempic and Wegovy. Both are similar in composition, and the medical field has been using them successfully for some time to help diabetics keep their AIC in check, but most recently they discovered a side benefit. These two drugs have also helped patients lose significant amounts of weight."

Well, as you can imagine, I was all ears. A balloon of hope rose to the surface in my heart. My doctor explained that all it would require was for me to come in for a weekly injection. Sounded simple enough. She said I didn't have to change the way I was eating. I didn't have to put in hours of exercise, I was ready to jump on the bandwagon right then and there! But then I asked her if there were any side effects. That's when she directed me to the website and encouraged me to do my own due diligence before making the decision. I agreed that I would, and I'd let her know. I left there feeling lighter just knowing there was a possible solution.

When I got home the first thing that I did was log on to the Ozempic website and as I began to read more about this drug and its potential side effects that balloon of hope began to deflate. Here are just some of the side effects that were listed. Nausea, diarrhea, vomiting, stomach pain and constipation just for starters. Then it listed some of the more serious potential side effects like pancreatitis and kidney failure.

Well, needless to say, I did NOT choose this route as my weight loss solution. A year later I found Marcelle and the Drop 20 program, and I want to say that the three big game changers for me were the homeopathic drops, the training on the adrenal glands and the DNA testing. In the past when I was on the HCG injections, though they did help to reset my metabolism and they did help me not to feel hungry, they never helped with my cravings. On THIS program I am NEVER hungry, and I don't crave some of the favorite foods that you have to set aside during the six weeks and perhaps beyond. I have energy again. I no longer require a sleep aid. I no longer require CBD for anxiety and I'm up at 6:00 AM to get in a 3 mile walk with my walking buddy. And because I have the DNA results I now have a plan moving forward to keep the weight off.

Though I haven't quite achieved my 20lb goal…I'm at 18.5 I'm thrilled with the results. I plan to take my month off and then do a second round as my goal is to lose all 40 pounds that my body doesn't deserve to carry around. This morning I woke up and my body, in all its wonder, was saying, "Thank you losing the weight and not predisposing me to a heart attack, a stroke, cancer, diabetes, joint and skeletal failures and many, many other things. Thank you for taking care of me so that I can take care of you."

There is one more part to this story that I want you all to know. As I said I rejected the plan my PCP offered. I understand that she was sharing with me what she believed to be best practices based upon the information that was available to her at the time, but the harsh reality is that many of the women across the United States that opted to use Ozempic or Wegovy as their weight loss solution have experienced gastroparesis. This is a disorder that stops or slows the digestion and movement of food through the GI tract so that it putrefies in the stomach, and these women had no remedy but to throw it up. They lost the weight, but at what cost? The scariest part is that even after stopping the medication many of these women are still experiencing these horrific side effects.

Marcelle, thank you for developing a safe, lifetime method for weight loss that is not only safe, but has enhanced my life.